Small batch chocolate chip cookies recipe
Tiny Cottage Kitchen may earn money or products from the companies or product links mentioned in this post. This supports continued free recipes for you to enjoy.
How to bake a small batch of chocolate chip cookies
Sometimes a small batch of chocolate chip cookies is just the thing. When a craving comes calling, a full batch invites overeating because, let's face it, the most popular cookie doesn't last long! In this post, I show you how much of each chocolate chip cookie recipe ingredients you will need to make a small batch.
For the sake of portion control, I have developed a small batch that will make approximately 14 three-inch cookies.
Table of Contents
Why bake a small batch of cookies?
Baking a small batch of cookies has its advantages. Firstly, it allows you to satisfy your cookie cravings without having an excessive amount of cookies sitting around. This is great if you're trying to watch your portion sizes or maintain a healthy lifestyle. With a small batch, you can enjoy a few cookies without feeling guilty or tempted to eat more than you should.
Secondly, baking a small batch of cookies like this small batch chocolate chip cookies recipe is perfect for when you're short on time or ingredients. You don't need to spend hours in the kitchen baking pan after pan of cookies.
Baking a small batch of cookies also allows for more experimentation and customization. You can easily try out different variations of the classic chocolate chip cookie recipe, such as adding nuts, coconut flakes, dried fruits, or even swapping out the chocolate chips for white chocolate, peanut butter or butterscotch. This way, you can cater to your personal preferences or accommodate any dietary restrictions.
Baking a small batch of chocolate chip cookies offers the perfect solution for those times when you want a delicious treat without the extra temptation of extra cookies left over after a craving has been satisfied.
It's a practical, time-saving, and customizable option that allows you to indulge in your favorite cookie without any guilt or waste.
What are the best chocolate chips for a small batch chocolate chip cookies recipe?
For me, after trying several brands of commercially available chocolate chips, my go-to is always, and I mean ALWAYS, Ghiradelli 60% baking chips. They have a smooth creamy texture, full strong chocolate flavor, balanced between milk and dark chocolate. They are perfect for chocolate chip cookies.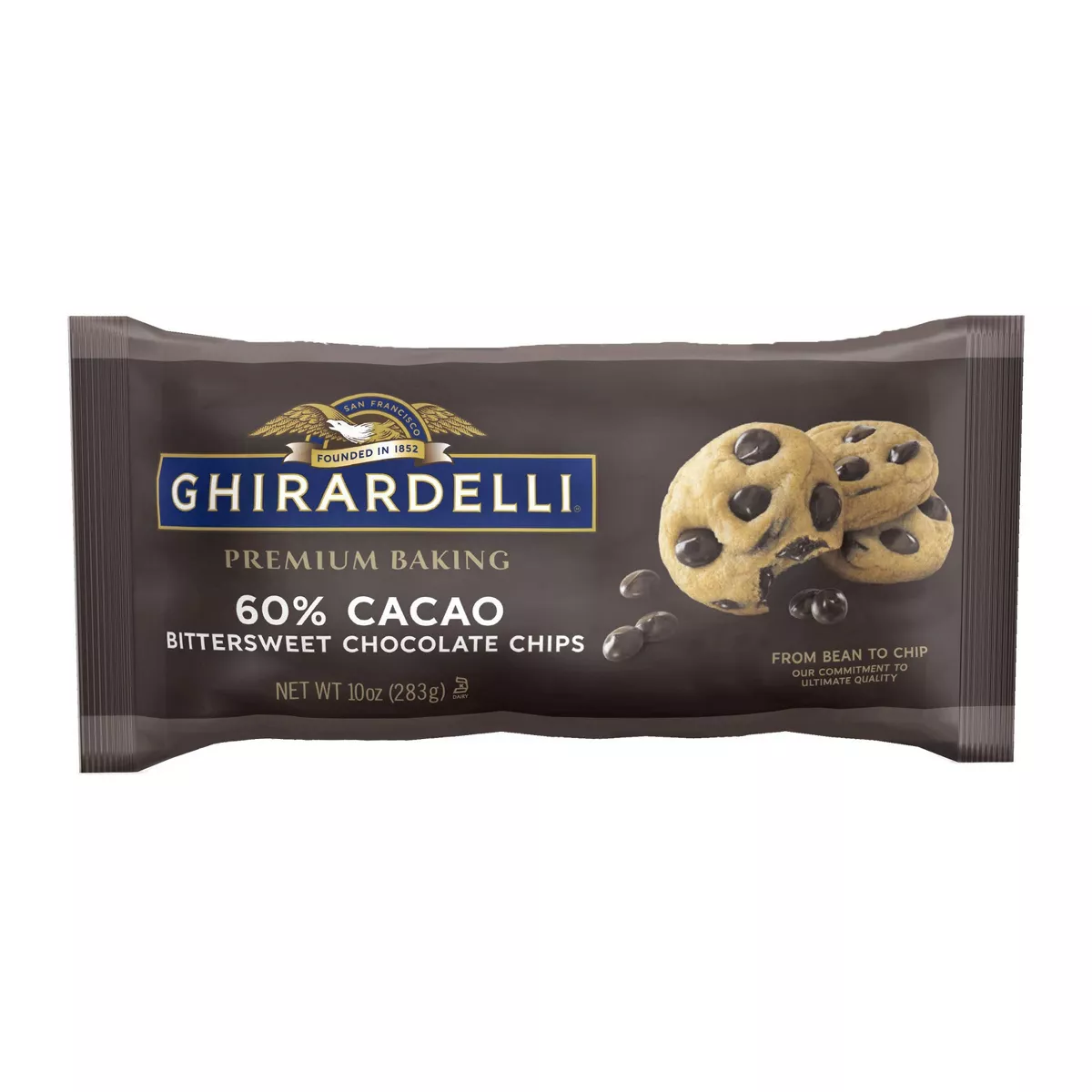 Tips for baking small batch chocolate chip cookies
I do prefer the batter to be chilled for at least an hour. This allows the flour and hydrate a bit and lets the flavors meld together for a better-tasting cookie. I mean, why bother baking cookies if they don't taste great?!
This recipe has just the right amount of salt to balance the sweetness of this classic cookie.
Yes of course you can add nuts! Add 1/3 cup of your favorite chopped-up nuts. Walnuts and pecans work very well in chocolate chip cookies. Chopped macadamia nuts if you're feeling decadent.
Get out your small mixing bowl, hand mixer, the measuring devices and let's make a small batch!
Recipe for small batch chocolate chip cookies
5 Tbsp butter, slightly soft
1/3 cup brown sugar
1/3 cup white sugar
1 egg yolk
1/2 tsp vanilla
3/4 cup all purpose flour
1/4 tsp salt
1/4 tsp baking soda
heaping half cup chocolate chips (I like Ghiradelli)
Cream butter and both sugars with mixer til smooth and light. Add in egg yolk and vanilla. Sift in flour, baking soda and salt. Mix on low until well combined. If after thorough mixing it seems a bit dry, add a teaspoon or two of water but it is meant to be a stiff dough.
Add in chocolate chips (and nuts if using them in this recipe) and mix well by hand.
Chill for 1-2 hours.
Preheat oven to 375F. Once oven alerts temp is reached, allow to continue to heat additional 10 minutes to ensure it is hot enough.
You can bake them off as needed or bake them all at once. Using a small scoop or two teaspoons, drop onto a parchment-lined pan or ungreased cookie sheet (there is enough butter in them to not stick) 3″ apart.
**Note: If you want to make large cookies use tablespoons and bake 13-16 minutes and allow plenty of room on cookie sheet for spreading
Bake for 10-12 minutes depending on size of cookies and how crisp you like them.
Cool on a wire rack for 10-15 minutes at minimum. I like them room temp so they are more crisp!